September 4, 2014
I'm excited to be joining Shonna Dorsey (MD at Interface School), Jill Thayer Liliedahl (CEO, SitStay.com), and Christina Bartels (Dir. of Innovation at LPED) for an upcoming panel at the Midwest Creative College Town Conference in Iowa City on September 20.
Here's a preview of the event and more information about being a part of it. 
College towns are changing. We all know the type—the classic college town—places that abound in the Midwest, oftenat large state universities like the University of Iowa but also at private colleges. College downtowns are becoming centers for coworking space in which business entrepreneurs develop their ideas and network with other small business startups. The result is new businesses that can make college towns centers of economic innovation. Similarly, in college towns non-profit and for-profit cultural startups foster cultural placemaking in which college towns become centers for the creation and enjoyment of the arts.
The Conference will feature 19 university, business, and cultural leaders from the Midwest who will discuss ideas to advance economic and cultural transformation for college towns and universities. The benefits of economic growth resulting from new businesses, technology startups, art galleries, musical venues, and design centers will also be examined. Come join us to find out how this is now happening in Midwestern college towns and how it could happen in your community.
To learn more about the transformation of college towns in the Midwest, the University of Iowa School of Urban and Regional Planning invites you to attend the Midwest Creative College Town Conference on Saturday, September 20, 8:00 AM to 4:30 PM, in the Lehman Ballroom of the hotelVetro in downtown Iowa City.  For more information and to register, go to http://urban.uiowa.edu/midwest-creative-college-town-conference#.
About the Panel:
1:00-2:30 p.m.

Session III: Lincoln and the University of Nebraska

Moderator

David Conrad, Office of the Vice President for Research and Economic Development, University of Iowa

Panelists

Brian Ardinger, NMotion
Christina Bartels, Director of Innovation and Entrepreneurship, Lincoln Chamber of Commerce
Shonna Dorsey, Managing Director, Interface: The Web School
Jill Thayer Liliedahl, CEO, SitStay.com
September 4, 2014
All In Startup Book Club: Session 1 (Ch. 1-7)

Event Status:
Open
Event Fee:
$0.00
Event Date:
9/5/2014
Register By:
9/5/2014
Time:
12-1 p.m.
Contact:
Brooke Robbins, (402) 323-3404
Center:
Lincoln – NBDC
Event Location:
285 S. 68Th Street Pl., Lincoln, NE 68510-2572
Instructions:
Each session will meet in Room 214 at the SCC Entrepreneurship Center. Feel free to bring your lunch or snacks. Friday 9/5 (chapters 1-7) Thursday 9/18 (chapters 8-14) Friday 10/3 (chapters 15-25) Friday 10/17 (chapters 26-43) Purchase the book on Amazon.com
Join us for a 4-session book club featuring the new book, All In Startup: Launching a New Idea When Everything is on the Line. This will be an informal group where everyone is welcome to share their insights and personal start-up experiences! We have broken the book into 4 sections, but attendees do not have to attend each session. Dates: 9/5/14, 9/18/14, 10/3/14, & 10/17/14
Diana Kander presents All in Startup: Launching a New Idea When Everything is on the Line as a fable that follows the life of Owen Chase who is tasked with turning his company around in nine days. Through pure happenstance, Owen finds himself pondering this problem while advancing steadily as a contestant at the World Series of Poker. His Las Vegas path quickly introduces him to Samantha, a beautiful and mysterious mentor with a revolutionary approach to entrepreneurship.
All In Startup is more than just a novel about eschewing temptation and fighting to save a company. It is a lifeline for entrepreneurs who are thinking about launching a new idea or for those who have already started but can't seem to generate the traction they were expecting. All in Startup aims to showcase a new type of entrepreneurship, revealing innovative business principles and the emotional reality of entrepreneurship that goes tragically unmentioned during business school.
Through the characters of Owen and Sam, All in Startup focuses on:
• The counterintuitive ways in which successful entrepreneurs think differently than wannabe-entrepreneurs.
• Help entrepreneurs figure out if they are ready to quit their job and invest their life savings to go "All In" on their big idea.
• How to significantly reduce the risks involved in launching a new idea.
August 23, 2014
On Thursday Silicon Prairie News held its annal awards event in Kansas City. Several Lincoln-based startups and their teams were recognized.
Technologist of the Year — Caitlin Bales, Bulu Box
Designer of the Year — Katie Hottovy, Nobl 
Silicon Prairie Champion — Brian Ardinger
Best Culture — Bulu Box
For a complete listing all all award winners check out SPN's coverage here.
August 21, 2014
As your organization grows, your culture can change in the blink of an eye – and not always for the better! Protect your primary investment: your people and the culture you want to maintain. Ever more important, relevant feedback systems help sustain your company's entrepreneurial spirit, establish and reestablish your vision and strategy for your employees and provide a useful marketing and branding opportunity to boot.
Space is limited. Please register.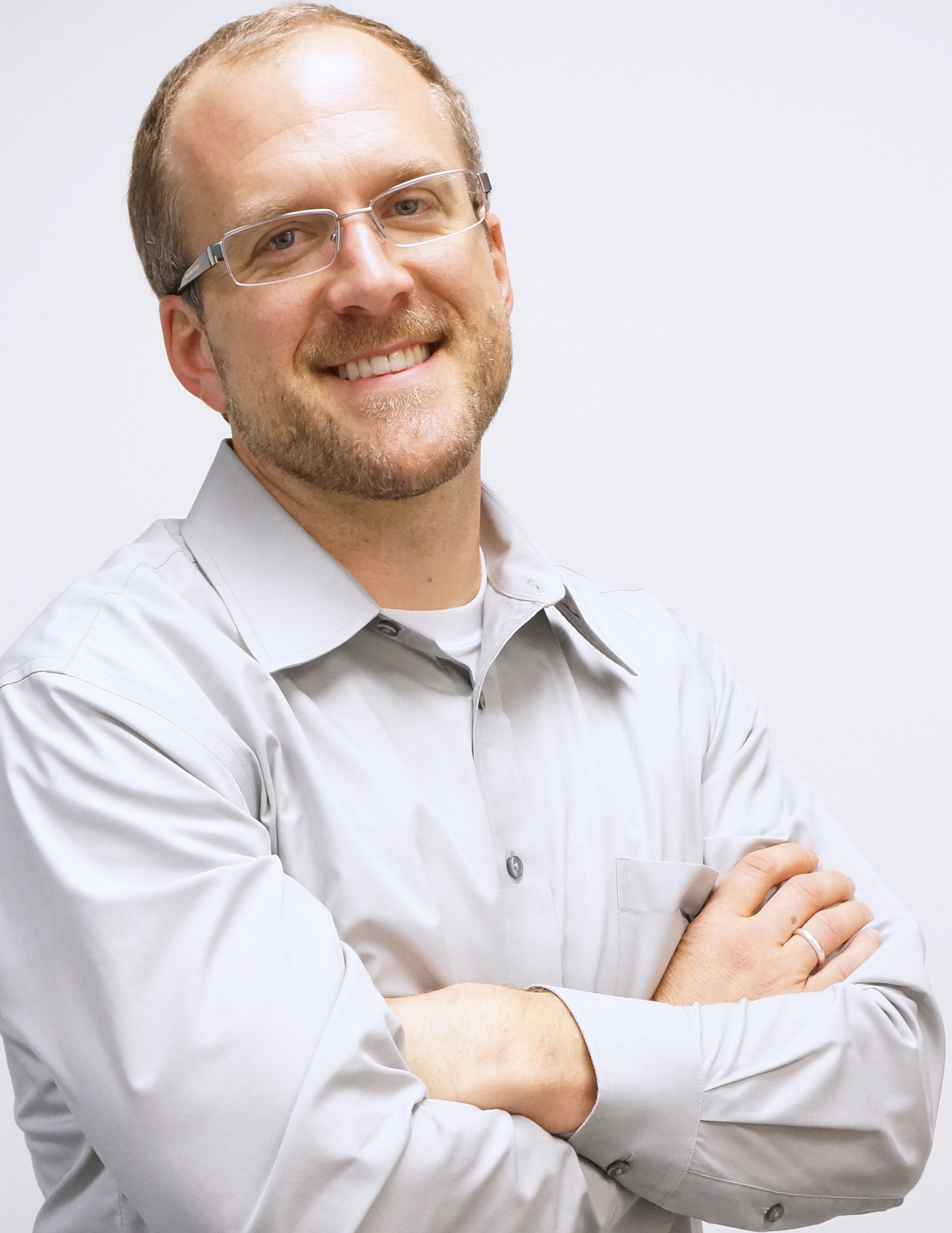 About Our Speaker:
David Weisser (pronounced "Wiser", conveniently) works as the Director of Advisory Services for Omaha-based Quantum Workplace, the company that measures and celebrates America's Best Places to Work.
For nearly 15 years, David has helped executives analyze their organization's cultures and make better decisions about how to direct it to benefit their bottom lines. In 2009, David founded SpringBOLT Consulting – an organization dedicated to bringing client feedback to small businesses and entrepreneurs via lightweight mobile technology. David is happily married and lives in Lincoln with his wife and three young children.
Wednesday, September 17th
Noon to 1:00pm
Catalyst Space: 350 Canopy Street, Suite 130
(enter from North 7th Street)
Lunch is provided.
Space is limited.
RSVP on Eventbrite
August 18, 2014
Come learn why and how bitcoin is gaining momentum in Omaha.
Bitcoin Day Omaha is a community event taking place September 15th in the Old Market area. Two Omaha-based companies, Alpha Bitcoin and BlockchainIO have collaborated to make this possible and the entire event is FREE. Sponsored by several local businesses, this exciting day will include:
free educational sessions
help setting up your own bitcoin wallet
demonstrations of bitcoin mining
a chance to win the bitcoin Car (a 2014 Kia Soul)
a Scavenger Hunt with bitcoin prizes
a cocktail hour and networking event
freebies and giveawaysThe event will be held on the third floor of Blue Sushi in downtown Omaha. We'll kick off at 2:00 PM with three mini-seminars, covering topics such as Bitcoin Basics, Legal Aspects of Bitcoin, how to download and protect a mobile wallet, and opportunities to practice transactions with bitcoin. Our scavenger hunt begins at 5:00 PM during which contestants will search the Old Market for bitcoin QR codes to win prizes. After the race, we'll meet back up for cocktails, networking, and reveal the very first bitcoin ATM in Omaha! You can find more information at bitcoindayomaha.com.About Alpha Bitcoin

Alpha Bitcoin is a Midwest bitcoin industry leader based in Omaha, NE providing real-world solutions to forward-thinking businesses. They educate individuals on what bitcoin is and how to start using it. Their focus is on working with companies of all sizes to accept and integrate bitcoins into their existing business model to lower operational costs and increase revenue. To find out more or to start accepting bitcoin, go to http://www.alphabtc.com or call them at 402.709.2899

###
For additional information, please contact: Bethann Weniger 402.709.2899 or bethann@alphabtc.com
August 18, 2014
GRANTS FOR INNOVATION AND ENTREPRENEURSHIP
Small Business Innovation Research (SBIR) and Small Technology Transfer (STTR) workshop via webinar features SBIR/STTR proposal workshops, time for interaction with federal agency program managers, and organized networking opportunities. Presentations will only be available to those who register for the event.
August 28, 2014, 8 am – 5 pm (Sign in begins at 7:30 am)
NCEE Labs, 4740 Discovery Drive, Lincoln, NE
REGISTRATIONS (INCLUDES LUNCH AND MATERIALS)
EARLY BIRD (expires Aug 23)
$19.95 (Nebraska attendee)
$59.95 (out-of-state)
REGULAR 
$49.95 (Nebraska attendee)
$89.95 (out-of-state)

REGISTER ONLINE
http://fall2014.eventbrite.com
PRESENTERS
Frank Barros, program analyst, Department of Homeland Security SBIR/STTR program
David Sikora, program manager, U.S. Air Force SBIR/STTR program
Jim Greenwood, commercialization reviewer and SBIR/STTR consultant
AGENDA
7:30-8 am  Registration
8-8:45         Making Your Proposal Competitive, Part I
9-11:30       Developing a Cohesive Hypothesis, Work Plan, and Budget (Greenwood)
11:30           Networking Break
11:45-1       Lunch and Panel Discussion
1:15-2:15    Department of Homeland Security SBIR/STTR Program (Barros)
2:30-3:30    U.S. Air Force SBIR/STTR Program (Sikora)
3:30-4:30    Making Your Proposal Competitive, Part II
4:30-5:30    Networking Reception
WHO WILL BENEFIT
Anyone interested in the SBIR/STTR grant program including small business owners, researchers, state and local government representatives and academics
August 3, 2014
Join the Nebraska Startup Community as entrepreneurs, investors, mentors, and community leaders come together to watch the 2014 class of NMotion companies demo and showcase their startups.
NMotion Demo Day will kick off with with the latest batch of up-and-coming Nebraska Startups having 6 minutes to present their venture on stage. Time will be available in between presentations for questions and feedback and a reception following the presentations will be available for attendees and participants to mix and mingle throughout the event.
Location: Nebraska Innovation Campus (21st & Salt Creek Roadway, Lincoln, NE)
Time: 1:00pm – 6:00pm
Tickets are free for NMentors, Investors, Sponsors and community members if you register in advance ($50 at the door).
You must reserve your space in order to guarantee entrance. SPACE WILL SELL OUT.
July 27, 2014
Nice article on current logo trends from the folks at Logo Lounge.   Numerous examples of good logo design and a write up on what is driving the trend.
July 23, 2014

If you are interested in design, products, or simply want to know why things look and operate the way that they do; check out this interesting documentary by Gary Hustwit.
July 18, 2014
Join the Startup Lincoln community every other Friday afternoon from 4:00pm-6:00pm for an opportunity to share ideas, find out about the latest startup activities around town, meet co-founders and teammates, maybe even share a tasty brew from Lincoln's newest microbrews. In addition to a chance to meet fellow folks interested in startups, we'll have an "open mic" night where you can sign up to pitch your idea, promote your startup activity, or ask a question to the group.
••••••
Date: Friday afternoons
Time: 4:00pm – 6:00pm
Place: FUSE Coworking
800 P. St. (3rd Floor above the Mill in the Haymarket)
Lincoln, Nebraska 68508